Walking with the Waste Land

 I started the group Walking with the Waste Land,  assisted and encouraged by research curator Trish Scott' to use walking as a research tool as a part of the wider research group  A Journey with The Waste Land, at The Turner Contemporary in Margate.

The Research group has been working together for over three years to  curate Journeys with The Waste Land. This is an exhibition inspired by TS Eliot's poem which opened to the public at the Turner Contemporary on February 3rd.


During this time the walking group has undertaken a number of walks with community groups and the wider public using sites around Margate to read and explore aspects of the poem. 

We celebrated the opening of the exhibition with a walk on February 3rd  2018: 'Postcards from The Waste Land.'

I am sharing the walk on my website for those unable to join us on the day.  We will be walking again on Saturday Match 24th, 'Stories from The Waste Land' at 2 pm and at the Margate Bookie Poetry Festival, 'Sound and Sway' on May 5th at 10 a.m.

These events are free and will be bookable on Eventbrite, as numbers are limited.

 Do let us know if you enjoy this walk, virtually or physically.  You can send out your photos or comments on twitter  

#Icanconnect 


​

 Included are images of some of the works  in the exhibition which, to my mind, resonated with some of the readings.
If you haven't visited the exhibition you might like to visit and check these out.
I have decided not to include the titles of the works

 Postcards from the Waste Land- a virtual guide to our walk.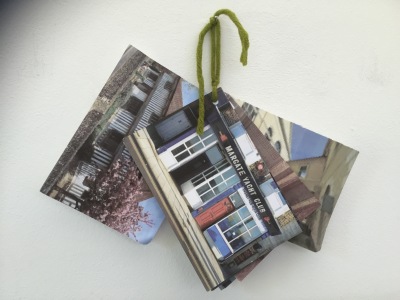 ​Postcards
Please click on the red button to open each postcard.
The route
A tip: drag the symbol of the person to the desired location and you will be  able to view the location. If you choose satellite

you can enlarge the map if you click on +​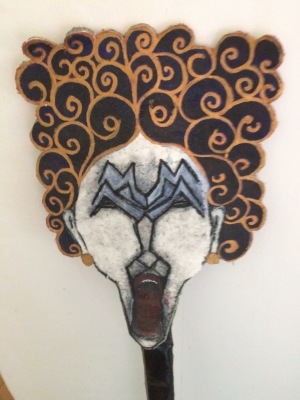 Turner Contemporary Lobby
Turner Contemporary Lobby.
A performance 'The Sybil', Jill Rock.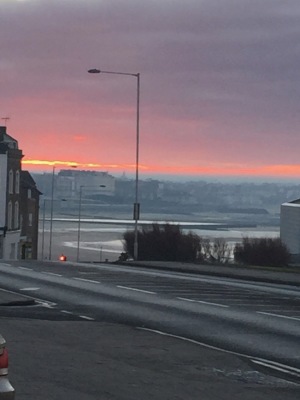 Fort Hill - Postcard, reading, Diana Lane